Fireplaces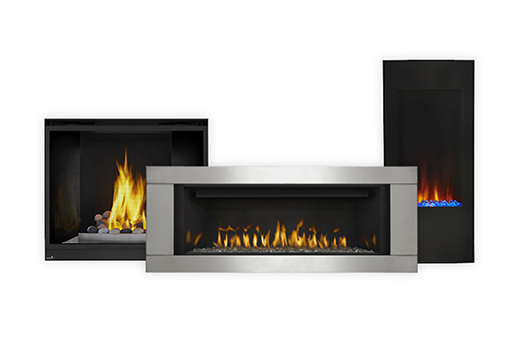 We are gas fireplace installation and repair experts and have been offering our exceptional service to families and businesses in Greater Kingston Ontario since 1997.
Home is where the Hearth is
…We couldn't agree more!
Fireplace Installations
Fireplace Installations
…Leave it to the Pros
In addition to the convenience, a gas fireplace is more energy-efficient than the wood-burning alternative. Only 15% of wood's energy is converted into useful heat when logs burn in a fireplace; the rest goes up the chimney. Compare that figure to today's gas fireplaces, which generate up to 85% heating efficiency. One gas fireplace can efficiently and effectively heat up to 1,000 square feet of space.
Read More
When shopping for a gas fireplace, consider the
efficiency rating
. A 85 rating means that 85% of the gas consumed is converted into heat and the remaining 15% is used for combustion and ventilation. The higher the rating, the better the heating efficiency.
With any type of gas fireplace, you have the option of choosing from a variety of styles and options.
Get the Right Style to Suit Your Décor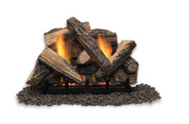 Log Sets – Inspired by nature and painted in life-like detail, our log sets range from traditional to contemporary driftwood so you can enjoy the beautiful look of a wood-burning fire without the hassle of real wood.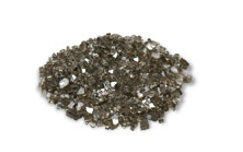 Glass Kits – A contemporary alternative to logs, fire-glass kits are available in a variety of colors and create a truly captivating, jewel-like appearance.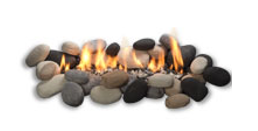 Stone Kits – For a nature-chic look, stone kits create a sophisticated, refined look that is stunning in any fireplace.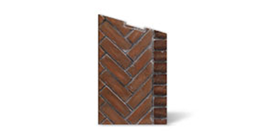 Liners and Firebrick – We offer a variety of traditional firebrick options for a classic hearth look. For a sleek alternative, porcelain liners reflect the flames for a brilliant effect.
Fireplace Maintenance
Fireplace Maintenance
…Leave it to the Pros
Maintaining Your Fireplace
Many individuals do not maintain their fireplace regularly and this can cause serious problems with the indoor air quality and even lead to spreading fires. It's recommended that your fireplace is serviced and cleaned at least once a year.
Regular maintenance will help correct problems that you may not have noticed, including damaged vents, lose equipment, and other issues that might cause your home to use more energy than desired.
Fireplace Repairs
Fireplace Repairs
…Leave it to the Pros
Why Choose Us for Repairs?
Our Expert Technicians have experience not only with the maintenance aspect of gas fireplaces but also repairs.
Perhaps a faulty ignition switch, an issue with a gas line or simply having a fireplace that will not start. These are all types of issues that we can professionally handle.
Our Expert Technicians can make sure that your gas fireplace is up and running in no time. We offer scheduled service appointments so we can meet the needs of all of our customers.